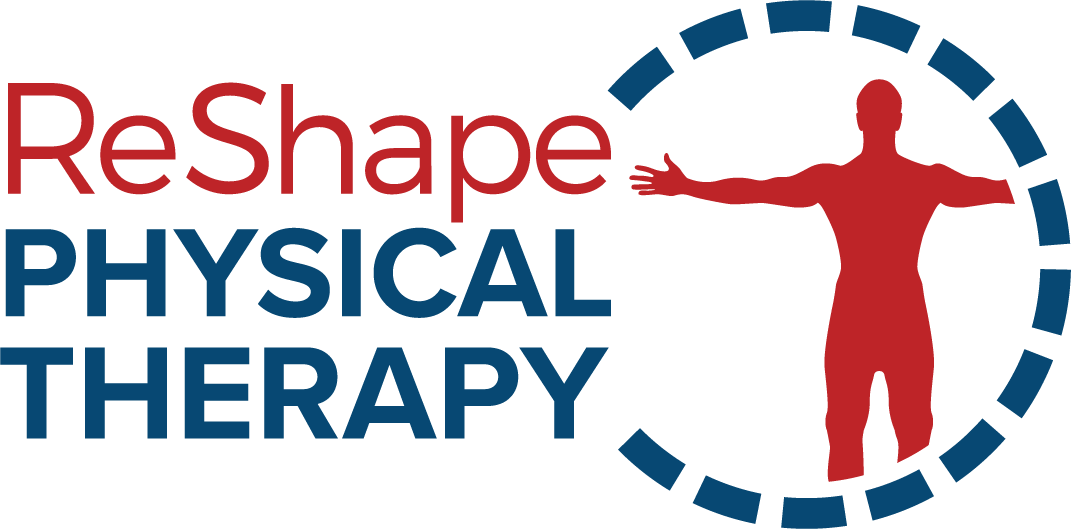 Find your home exercises HERE!
ReShape Physical Therapy
Your Musculoskeletal Experts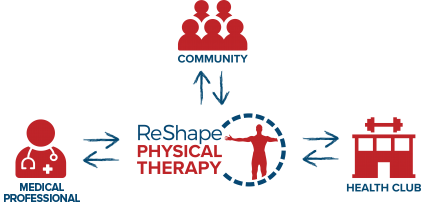 Why ReShape Physical Therapy
ReShape Physical Therapy is the future of physical therapy. We are redefining the role of a physical therapist and access to quality care.
We at ReShape want to make sure everyone with muscle and joint pain is able to be seen, assessed, and treated quickly to reduce time of suffering.

We pride ourselves in our ability to educate each patient on their pathology, current medical understanding of the cause and treatment, as well as ways to live and function for the future.
One on one time with a therapist trained in manual and therapeutic exercise who will tailor your specific treatment with the best research and clinical knowledge.
We at ReShape Physical Therapy use the most caring, skilled, and passionate physical therapists in the profession to get you back to living your best life. We partner with your primary care provider, fitness professional, and specialists in the area to make sure you get the best healthcare experience possible.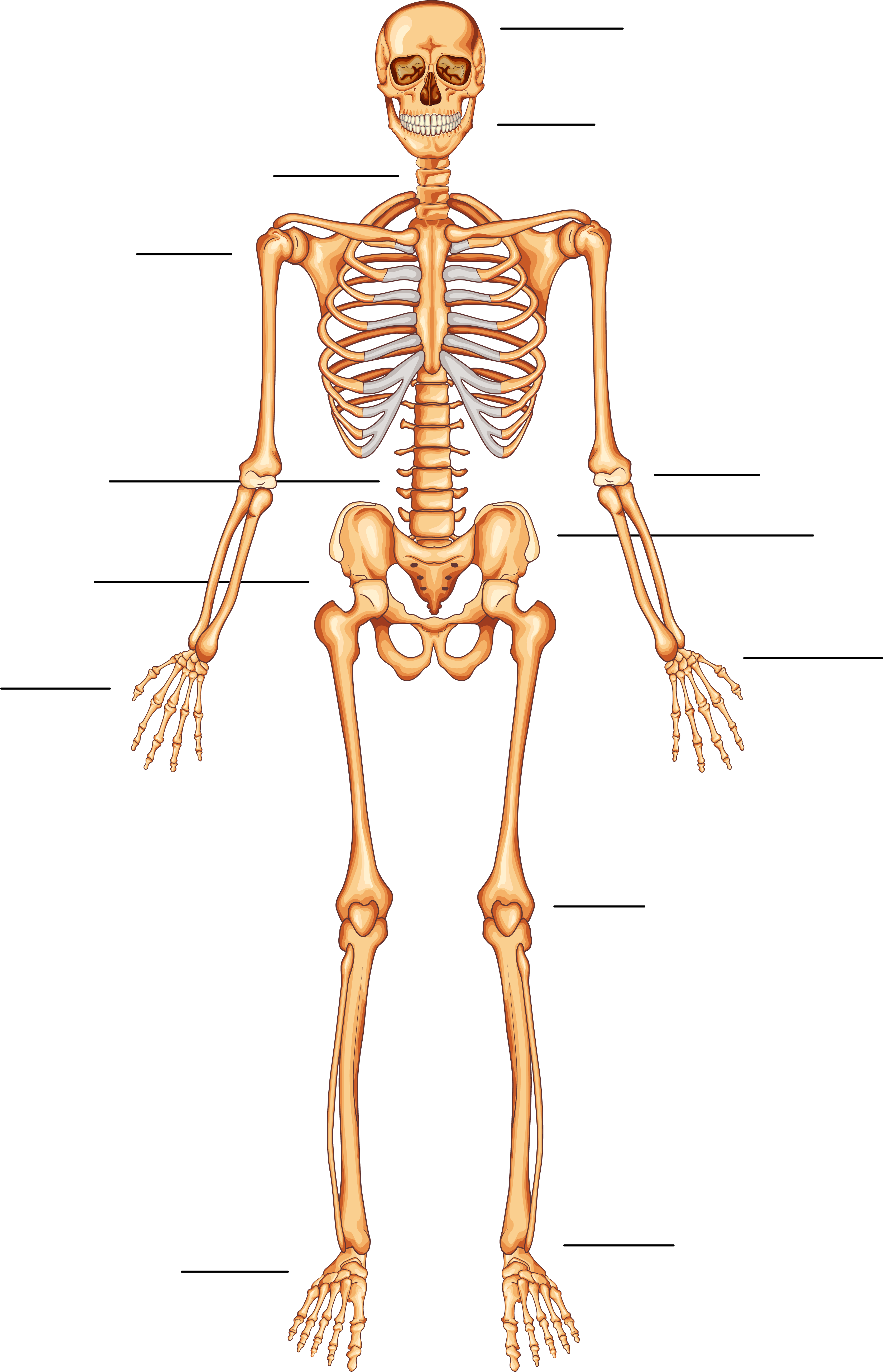 One on one care provided by a Doctor of Physical Therapy. Our care includes:
Education
Diagnosis
Joint and muscle mobilization
Joint and muscle manipulation
Soft tissue massage
Tool assisted soft tissue techniques
Facial release
Motor control training
Medical exercise therapy
Scientific therapeutic exercise
Dry needling
Directional preference treatment
Neuromuscular re-education
Functional exercising
Cupping
Blood Flow Restriction Training
We Accept All Major Insurance Plans
We help you focus on feeling better, not the fees. We offer affordable and flexible payment options, verify insurance coverage and answer healthcare questions to ease any uncertainties before your appointment.

PT, DPT, OCS, CSCS, FAAOMPT
ReShape Physical Therapy Director

Winchester, VA

ReShape Physical Therapist
Winchester, VA
Kyle Feldman graduated from Shenandoah University in 2011 with a pre-physical therapy degree which transitioned to the completion of his Doctor of Physical Therapy in 2014. As a student physical therapist, he traveled with the university to Haiti, Nicaragua, and Ghana to perform and teach physical therapy. He completed a year-long residency through UVA/Virginia Orthopedic Manual Therapy Institute (VOMPTI) and became a Board Certified Orthopedic Clinical Specialist (OCS) in 2016. He is also a Certified Strength and Conditioning Specialist (CSCS). He completed a year-long post-doctoral Manual Physical Therapy Fellowship at the University of Illinois at Chicago with an emphasis on chronic pain and manipulations. He is a Fellow of the American Academy of Orthopedic Manual Therapy (FAAOMPT). Kyle is also a member of the American Academy of Orthopedic Manual Physical Therapy and the American Physical Therapy Association (APTA). He is the Global Affairs Chair of the Physical Therapy Day of Service (PTDOS) campaign.
He is involved in all aspects of the PT world from teaching in a DPT program, practicing in the outpatient setting, practicing in the home health setting, volunteering at a free health clinic, assisting with PT Day of Service, attending and lecturing at top conferences across the country, and educating/practicing across the world. Kyle enjoys spending time with his wife Olivia and dog Huxley. His hobbies include football, baseball, golf, hiking, brewing beer, and cooking.
Ali Gosnell is physical therapy and athletic trainer. She completed her Doctorate of Physical Therapy, Master of Science in Athletic Training and Performing Arts Medicine Certification (PAMC) at Shenandoah University in 2016. Ali graduated with a bachelor of science from Old Dominion University in 2011 where she also received a degree in dance.
Ali's expertise is in movement analysis and teaching strength, mobility, and motor control to decrease the risk of injury and maximize performing artist, and athlete's performance. She has worked with dancers/performing artists from The Washington Ballet, Suzanne Farrell, Hubbard Street, and Shakespeare Theatre. In addition, Ali is an ImPACT Trained Physical Therapist (ITPT) and Athletic Trainer (ITAT). She works with individuals who have sustained a concussion and works with them to return them to daily and sport-specific activities. In her spare time, she enjoys spending time with her family, traveling, hiking, skiing, and participating in triathlons.

ReShape Physical Therapist
Winchester, VA

ReShape Physical Therapist

Winchester, VA
Levi Perry received both his Bachelor of Science in Exercise Science and his Doctor of Physical Therapy degrees from Shenandoah University – in 2017 and 2020, respectively. One of Levi's main passions is manual therapy and using the power of hands-on techniques to decrease pain, regulate the nervous system, and restore mobility and function. He has also researched and taken advanced courses in chronic pain and neurogenic pain syndromes, and he believes physical therapy to be a vital component in the management of these potentially debilitating conditions. Levi believes that compassion and empathy should be at the heart of all healthcare interventions and he uses his own experiences as a patient to drive this approach. A Winchester native, he is honored to be a part of ReShape and to provide excellent care to the community. Levi is kept busy outside of his profession by his wife and two sons, and he can often be found in the kitchen standing over a simmering pot of soup.
Erik Kreil graduated from Pennsylvania University in 2013 with a Kinesiology degree which transitioned to the completion of his Doctor of Physical Therapy in 2017 from Lynchburg University. As a student physical therapist, he helped lead a free-PT clinic for folks without health insurance and conducted research on the science of concussions. He completed a year-long residency through UVA/Virginia Orthopedic Manual Therapy Institute (VOMPTI) and became a Board Certified Orthopedic Clinical Specialist (OCS) in 2020. He is also a Certified Strength and Conditioning Specialist (CSCS). Erik is also a member of the American Physical Therapy Association (APTA) and is on the Board of the Arthritis Foundation.
Erik loves to make current research tangible by finding ways to implement it into the clinic. He enjoys PT as his craft, rather than his job. He cares about what his patients care about, and he believes in helping the whole person rather than just the body part.


For your convenience, patient forms are available for download. Once downloaded, you are able to complete the forms in one of the following manners:

1. Download Adobe Reader HERE. Open the documents, type in the information and hit the submit button to email. If nothing happens when you hit the "submit" button, hit the "save" button at the top right of the screen and email them to strollinger@reshapecompanies.com
2. If you are unable to use Adobe Reader, fill out the forms with another program, print and bring to your initial appointment.
Tell us about your experience.

"Started working with Justin a few weeks ago. The difference he has made has been exponential. As a competitive bodybuilder, staying healthy in the gym is a task in and of itself. He has been able to not only materially accelerate my primary issue healing but had him look at a few old injuries and he is making a huge difference there as well. He has a great touch, wonderful "bedside" manner, is incredibly personable, and knows his stuff. HIGHLY recommended!!!!"

"I was having very bad back pain and went to a number of doctors with no success. Finally my family doctor send me to Reshape physical therapy. There I met Kyle Feldman and he worked with me to get everything working probably again. He knew what exercises to give me to strength my back without hurt me. Kyle and his staff wonderful people that know what they are doing and make you comfortable each time you visit them. Thank you!!

I have had a lot of relief from working with Kyle! I also have had some pain free days in the last week which has been awesome!

I was a previous patient of Kyle's when I was having issues with my right shoulder, this was before he was with ReShape. When my left shoulder started having issues, I knew I wanted to work with Kyle again. I found him at his new location (ReShape) which is conveniently located and easy to find. Kyle knows his stuff and has tremendously help me with both rotator cuff injuries. Although they were minor injuries, my arms and shoulders are essentially how I get around since I'm restricted to a manual wheelchair. Kyle did some dry needling and PT to help heal and strengthen both of my shoulders. He also provided exercises I can do to help prevent having these types of injuries. I highly recommend Kyle!!

Kyle Feldman is an outstanding physical therapist. He takes time to listen to questions as well as concerns and develops a plan together. This is the first highly successful experience I have had with physical therapy. The approach to scheduling & communicating is flexible and easy. I was always able to make appointments that worked in my schedule & Kyle was always on time and prepared to treat me as planned. I am happy to say that after years of lower back pain, I am pain free and would not hesitate ever again to reach out to ReShape and Kyle for physical therapy if needed.

I've never done physical therapy before so I was a little skeptical & kinda shy. But Kyle was great to work with & put me at ease very quickly with his professional & personable manner. Each week I looked forward to my sessions. I highly recommend Reshape Physical Therapy to anyone who wants to have professional staff in a simple & therapeutic environment provide you with stellar service.

Kyle Feldman is an exceptional PT. He was thoughtful, analytical, and thorough enough to identify the source of my stiffness and pain, which led to his devising & implementing a treatment plan that has yielded lasting benefit for me. In the past, others helped me achieve only temporary relief, but Kyle has the skill set to effect lasting change. The difference was noticeable from the first visit. His manual therapy skills are impeccable, plus he is both professional and personable. Schedule an appointment today (and be ready to do your home exercises - they make an appreciable difference!).

My experience with Kyle Feldman and ReShape Physical Therapy was incredible. I arrived injured, in pain, and bewildered at what had happened to me. Kyle expertly navigated me through a process that relieved my pain, helped heal my injury, and educated me as to what had happened and what parts of my body were affected. Kyle is a consummate professional with a truly compassionate approach and he takes time to not only explain things to you but show you visuals of anatomy to help you understand what is going on with your body. The appointment scheduling process is a breeze and Kyle is always on time with a smile on his face and a positive can do attitude that is infectious and helps motivate you to do what is needed. I would highly recommend Kyle Feldman and Reshape Physical Therapy to anyone in need!

Wow sums up my first visit. My wife went to see Kyle for her back and after years of spasms they are gone. I went for a torn bicep and he did magic. Great guy very personable and highly recommend him. Can't wait the progress I make with him.

My family doctor referred me to Reshape. I received an amazing physical therapy that treat my fainting spells & tailbone pain. If I had known what Kyle Feldman office does almost two years ago, I would not have gone through all the testing. He identified the issue, came up with PT plan on day one. After 3 visits my fainting spells started to disappeared and now I am free. No more tailbone pain when sitting and or sleeping. I highly recommended PT at Reshape. They take time to listen and assist throughout the sessions. Thank You Kyle Feldman & Oscar for your service.

Ali was fantastic! I was referred by my doctor with a very stiff, almost frozen shoulder. In just a few weeks the improvement is amazing. She knew how to find out what was wrong, worked to get me the right exercises to gain back my flexibility. It was a delight to work with her! She was knowledgable, personable and caring. Great service. If I need it again, I won't hesitate to come back!

I had been having chest pain for 6 weeks before coming to reshape physical therapy, after one session one of there skilled physical therapists, Kyle, fixed my chest and gave me workouts and tricks to fix other weaknesses I didn't even know I had. By far best service i've had and will definitely come back for every physical pain I have in the future!

When I was first referred to ReShape, the pain in my lower back was so bad I had to take 800 mg of Tylenol just to get to sleep at night. At first, I thought it was the arthritis in my hip joint flaring up. The good news is that it was not the arthritis. The therapist quickly and accurately diagnosed my problem as over compensation by muscles in my lower back to make-up for weakness on my left side (caused by a stroke earlier in the year). ReShape's therapy and home exercise regimen provided immediate relief from the worst of the pain. By early November, I was pain-free. I didn't have to take so much as an aspirin to get to sleep. I highly recommend their services. It's soooo much better than having to rely on pills in order to lead a normal lifestyle.

It was spectacular! My wife's back pain was relieved after one visit!

I have had five different surgeries on my lumbar and cervical spine. I worked with Kyle several years ago and had great success in limiting my daily back pain. When Kyle left town to pursue additional training, I worked with other therapists but never achieved the same success. When I heard Kyle was back in town, I immediately got my pain management doctor to give me a new referral so I could go to see Kyle. When I went to see Kyle, I was barely able to get up out of a chair and was limited with my daily activities. In addition, I was getting regular steroidal injections and taking pain meds on a daily basis. After only 3 weeks working with Kyle, I was doing so well, I canceled my next injection and started reducing the daily pain medication I was taking. I not only do not have an issue with getting out of a chair now, but I can do deep knee bends without any trouble whatsoever. Kyle says I am ready to "graduate" from this round of therapy and as long as I keep doing the maintenance training he has taught me, I should only have to visit with him a few times a year!


I was in a car accident in June, 2018 and I have been suffering with Bursa pain ever since. I have been to a pain management doctor to receive injections and tried all types of exercises recommended by my doctor, without any relief. I had gone to Kyle for assistance with a shoulder surgery several years ago and had great relief. When I learned he was back, I went to see him again. Once more, his knowledge and expertise is slowly helping me get rid of this pain. After a few weeks of 3 visits per week, we are now going down to one visit per week until we completely get my Bursa under control. I totally recommend ReShape Physical Therapy for all of your muscular and recovery physical therapy needs!!

I have gone to a number of physical therapists over the years and this is the best by far in defining unique programs for each individual. My experience has been incredible. I had a major spine surgery and removed massive Tumor from sacrum in march, 2016 and had a spinal cord stimulator surgery on Jul13 2019. I have been suffering lower back pain with calf tightness and saw Dr. Justin at Gold's gym Ashburn. His therapy help me a lot and decreased my pain immensely. Dr.Justin is a master of his craft and knew how to get my screwed up sacrum and calf tightness to normal. He knows how to dial up a great workout and motivates you to push yourself to a new level. Thank you Justin, I would highly recommend ReShape Physical Therapy and Dr. Justin for his professionalism and advice.


What a GREAT Place to go for PT, I will NEVER go anyplace else and have recommended them to everyone!!! Ali is a friendly, outstanding physical therapist who listened to my past and present issues, concerns and devised a plan, which she explains, that not only relieved the pain but increased my muscle strength. I am amazed and thankful for Ali's knowledge base and experience that she brings to ReShape Physical Therapy. In addition to having such a dedicated, compassionate and thorough therapist, scheduling is a breeze! Ali was always on time, flexible when needed and prepared. I truly appreciate ReShape Physical Therapy and their responsive staff.

Kyle did a great job getting me back to full duty work after my accident. His workouts and stretches made a dramatic difference in my pain level. He is knowledgeable, provides a comfortable environment for healing, and plays some good tunes as well. I'm back to 100% Thank you Sir!

I am so happy my doctor referred me for Physical Therapy in lieu of other treatments. Kyle Feldman took time to evaluate my problem and prescribed a course of therapies that worked amazingly well. He was able to diagnosis my problem which turned out to be something very different that originally thought. His patience in explaining what and why was happening and what I needed to do to work to heal myself was wonderful. The entire staff was friendly compassionate and caring. They were willing to work with my schedule. Levi, the clinical student who also worked with me, was equally understanding and helpful. It is obvious that Kyle enjoys teaching. Both Kyle and Levi were kind, funny but always professional. They were obviously concerned about my pain level, my comfort level with the exercises and treatment and very encouraging. They truly are invested in each patient's successful outcome. I am pain free, know what I have to do to stay that way and I am so glad I went to Reshape Physical Therapy


Ali did a great job. Will return for follow-up after the Corona Virus passes!

I had a total hip replacement and was prescribed 12 weeks of physical therapy. My therapist was Ali, and she applied a very strategic approach to my therapy as well as gave me home exercises to facilitate my recovery. I am now over 4 months post surgery, and my hip feels the best it has in over 7 years. Thank You
Ashburn (Inside Gold's Gym)
21625 Red Rum Drive
Ashburn, VA 20147
Winchester
480 W. Jubal Early Drive | Suite 120
Winchester, VA 22601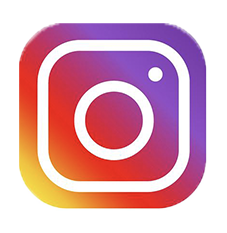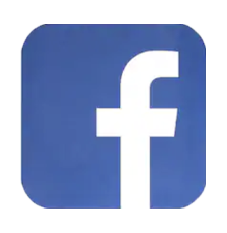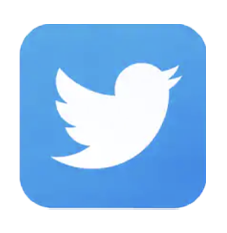 Copyright © ReShape Physical Therapy