ReShape Physical Therapy
Your Musculoskeletal Experts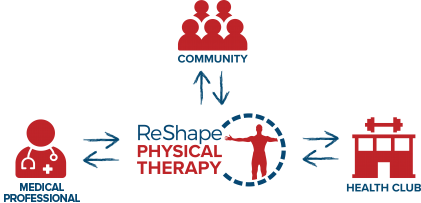 Why ReShape Physical Therapy
We at ReShape Physical Therapy use the most caring, skilled, and passionate physical therapists in the profession to get you back to living your best life. We partner with your primary care provider, fitness professional, and specialists in the area to make sure you get the best healthcare experience possible.

We pride ourselves in our ability to educate each patient on their pathology, current medical understanding of the cause and treatment, as well as ways to live and function for the future.
We at ReShape want to make sure everyone with muscle and joint pain is able to be seen, assessed, and treated quickly to reduce time of suffering.

One on one time with a therapist trained in manual and therapeutic exercise who will tailor your specific treatment with the best research and clinical knowledge.
ReShape Physical Therapy is the future of physical therapy. We are redefining the role of a physical therapist and access to quality care.
One on one care provided by a Doctor of Physical Therapy. Our care includes:
Education
Diagnosis
Joint and muscle mobilization
Joint and muscle manipulation
Soft tissue massage
Tool assisted soft tissue techniques
Facial release
Motor control training
Medical exercise therapy
Scientific therapeutic exercise
Dry needling
Directional preference treatment
Neuromuscular re-education
Functional exercising
Cupping
Blood Flow Restriction Training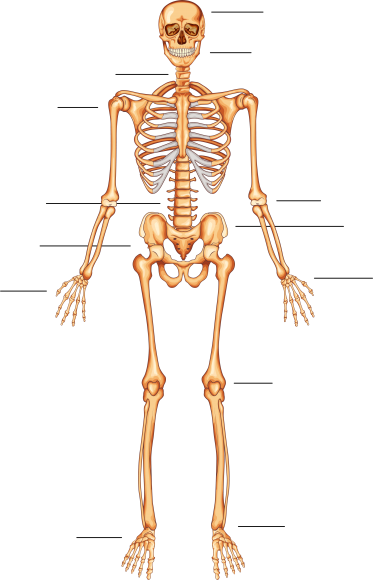 We Accept All Major Insurance Plans
We help you focus on feeling better, not the fees. We offer affordable and flexible payment options, verify insurance coverage and answer healthcare questions to ease any uncertainties before your appointment.
Kyle Feldman graduated from Shenandoah University in 2011 with a pre-physical therapy degree which transitioned to the completion of his Doctor of Physical Therapy in 2014. As a student physical therapist he traveled with the university to Haiti, Nicaragua, and Ghana to perform and teach physical therapy. He completed a year long residency through UVA/Virginia Orthopedic Manual Therapy Institute (VOMPTI) and became a Board Certified Orthopedic Clinical Specialist (OCS) in 2016. He is also a Certified Strength and Conditioning Specialist (CSCS). He completed a year long post-doctoral Manual Physical Therapy Fellowship at the University of Illinois at Chicago with an emphasis on chronic pain and manipulations. He is a Fellow of the American Academy of Orthopedic Manual Therapy (FAAOMPT). Kyle is also a member of the American Academy of Orthopedic Manual Physical Therapy and the American Physical Therapy Association (APTA). He is the Global Affairs Chair of the Physical Therapy Day of Service (PTDOS) campaign.
He is involved in all aspects of the PT world from teaching in a DPT program, practicing in the outpatient setting, practicing in the home health setting, volunteering at a free health clinic, assisting with PT Day of Service, attending and lecturing at top conferences across the country, and educating/practicing across the world. Kyle enjoys spending time with his wife Olivia and dog Huxley. His hobbies include football, baseball, golf, hiking, brewing beer, and cooking.

PT, DPT, OCS, CSCS, FAAOMPT
ReShape Physical Therapy Director

Winchester, VA
Ali Gosnell is a physical therapy and athletic trainer. She completed her Doctorate of Physical Therapy, Master of Science in Athletic Trainingand Performing Arts Medicine Certification (PAMC) at Shenandoah University in 2016. Ali graduated with a bachelor of science from Old Dominion University in 2011 where she also received a degree in dance.
Ali's expertise is in movement analysis and teaching strength, mobility, and motor control to decrease the risk of injury and maximize performing artist, and athlete's performance. She has worked with dancers/performing artist from The Washington Ballet, Suzanne Farrell, Hubbard Street and Shakespeare Theatre. In addition, Ali is an ImPACT Trained Physical Therapist (ITPT) and Athletic Trainer (ITAT). She works with individuals who have sustained a concussion and work with them to return them to daily and sport specific activities. In her spare time she enjoys spending time with her family, traveling, hiking, skiing and participating in triathlons.

ReShape Physical Therapist
Winchester, VA

ReShape Physical Therapist

Winchester, VA
Justin received his Bachelor of Science in Exercise Science from Towson University in 2015, and went on to obtain his Doctorate in Physical Therapy from Shenandoah University in 2019. Throughout Justin's doctoral program he gained valuable experience in outpatient orthopedics and sports rehabilitation. He's currently in the process of achieving certification in dry needling and to become a certified strength and conditioning specialist. His 2020 goal is to become an Orthopedic Certified Specialist (OCS). His hobbies include golf, weight lifting, going to concerts, and cooking. Justin's a Baltimore native and is a diehard Orioles and Ravens fan.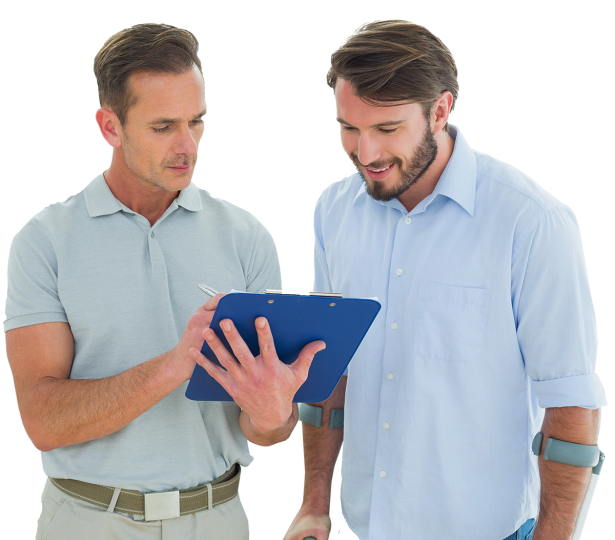 For your convenience, patient forms are available for download. Once downloaded, please print, complete and bring with you to your next appointment.
Tell us about your experience.
Kyle Feldman is an outstanding physical therapist. He takes time to listen to questions as well as concerns and develops a plan together. This is the first highly successful experience I have had with physical therapy. The approach to scheduling and communicating is flexible and easy. I was always able to make appointments that worked in my schedule and Kyle was always on time and prepared to treat me as planned. I am happy to say that after years of lower back pain, I am pain free and would not hesitate ever again to reach out to ReShape and Kyle for physical therapy if needed.

I have had a lot of relief from working with Kyle! I also have had some pain free days in the last week which has been awesome!

My experience with Kyle Feldman and ReShape Physical Therapy was incredible. I arrived injured, in pain, and bewildered at what had happened to me. Kyle expertly navigated me through a process that relieved my pain, helped heal my injury, and educated me as to what had happened and what parts of my body were affected. Kyle is a consummate professional with a truly compassionate approach and he takes time to not only explain things to you but show you visuals of anatomy to help you understand what is going on with your body. The appointment scheduling process is a breeze and Kyle is always on time with a smile on his face and a positive can do attitude that is infectious and helps motivate you to do what is needed. I would highly recommend Kyle Feldman and Reshape Physical Therapy to anyone in need!

Kyle Feldman is an exceptional PT. He was thoughtful, analytical, and thorough enough to identify the source of my stiffness and pain, which led to his devising and implementing a treatment plan that has yielded lasting benefit for me. In the past, others helped me achieve only temporary relief, but Kyle has the skill set to effect lasting change. The difference was noticeable from the first visit. His manual therapy skills are impeccable, plus he is both professional and personable. Schedule an appointment today (and be ready to do your home exercises - they make an appreciable difference!).

My family doctor referred me to Reshape. I received an amazing physical therapy that treat my fainting spells & tailbone pain. If I had known what Kyle Feldman office does almost two years ago, I would not have gone through all the testing. He identified the issue, came up with PT plan on day one. After 3 visits my fainting spells started to disappeared and now I am free. No more tailbone pain when sitting and or sleeping. I highly recommended PT at Reshape. They take time to listen and assist throughout the sessions.
Thank You Kyle Feldman & Oscar for your service.

Wow sums up my first visit. My wife went to see Kyle for her back and after years of spasms they are gone. I went for a torn bicep and he did magic. Great guy very personable and highly recommend him. Can't wait the progress I make with him.

I had been having chest pain for 6 weeks before coming to reshape physical therapy, after one session one of there skilled physical therapists, Kyle, fixed my chest and gave me workouts and tricks to fix other weaknesses I didn't even know I had. By far best service i've had and will definitely come back for every physical pain I have in the future!

Copyright © ReShape Physical Therapy
Ashburn
(Inside Gold's Gym)
21625 Red Rum Drive
Ashburn, VA 20147
Winchester
(Inside bBody Renew Fitness)
170-6 Delco Plaza
Winchester, VA 22602